Welcome to Youth Realities Network
YOUR-NET AND LOCAL ORGANIZERS OF GLOBAL YOUTH SERVICE DAY IN GHANA ARE WORKING ON A NATIONAL YOUTH SERVICE DAY AND AWARDS PROGRAM IN GHANA.
Youth Realities Network (YOUR-NET) is an organization registered legally with the Registerer general of Ghana as a Non Profit Organization (NPO).Youth Realities Network (YOUR-NET) works with communities and organizations in the fields of Community Development,Evangelism(Medical) and Education & Learning. We work with International and Local donors to bring the people in communities mostly the youth and children togerther to advocate for Global Issues and demonstrate the love of God as portrayed by Christ to all mankind.
From it's inception we have been involve in Community development, Evangelism ,Youth Counselling,Education and learning in various public schools offerring volunteer teaching and worship services.We have seen young people's life transformed through our contact with them.
YOUR-NET believe in MORAL AND SELF DISCIPLINE, SPIRITUALITY, COMMUNITY HEALTH, RELATIONSHIPS, SHARING, EDUCATION AND LEARNING etc.
THESE ARE CHAMPIONED THROUGH THE GRASS ROOT (COMMUNITY BASED) THROUGH TO THE RURAL AND INTERNATIONAL COMMUNITIES.
Youth Realities Network strongly seek to define "The Role Of the Youth In Community Development" and sensitize them (Youth) to take up their responsibilities in their various communities and Nations. We believe in gender equality and role play.
French Version
Le réseau de réalités de la jeunesse (YOUR-NET) est une organisation inscrite légalement au général de conservateur du Ghana comme non une organisation de bénéfice (le réseau de réalités de NPO).Youth (YOUR-NET) fonctionne avec les communautés et des organismes dans les domaines du développement de la Communauté, l'Évangélisation (médicale) et l'éducation et étude. Nous travaillons avec les donateurs internationaux et locaux pour réunir aux personnes dans les communautés la plupart du temps la jeunesse et les enfants à l'avocat pour les issues globales et pour démontrer l'amour de Dieu comme dépeint par le Christ à toute l'humanité. De lui est le commencement que nous avons été impliquons dans le développement de la Communauté, l'Évangélisation, la jeunesse conseillant, l'éducation et apprenant dans diverses écoles d'Etat offrant des services d'enseignement et de culte de volontaire. Nous avons vu la vie des jeunes transformée par notre contact avec lui. YOUR-NET croient à la MORALE ET LA DISCIPLINE d'ART DE L'AUTO-PORTRAIT, le SPIRITUALITY, la SANTÉ de la COMMUNAUTÉ, les RAPPORTS, PARTAGE, l'ÉDUCATION ET etc.. d'ÉTUDE. CEUX-CI SONT SOUTENUS DANS LA RACINE D'HERBE (LA COMMUNAUTÉ BASÉE) À TRAVERS AUX COMMUNAUTÉS RURALES ET INTERNATIONALES. Le réseau de réalités de la jeunesse cherche fortement à définir "le rôle de la jeunesse dans le développement de la Communauté" et à les sensibiliser (jeunesse) pour prendre leurs responsabilités dans les leurs diverses communautés et nations. Nous croyons à l'égalité de genre et au jeu de rôle.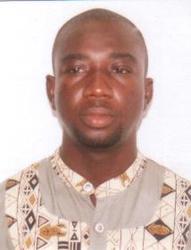 Ernest Odei Asiedu - Director (YOUR-NET). Winnimi Kad-bimah Co-Director
Please remember to sign our guestbook before you leave.
We appreciate your comments and suggestion.
You can also call us on the following numbers
Work Phone + 233 20 8734363
Mobile + 233 27 7703624
Current Board Members
Prof. Charles Timothy Bright
Team Expansion
Nationality: American

Mr. Ernest Asiedu Odei (Pioneer)
Nationality: Ghanaian
Student Ghana Christian University College

Rev. James Oko Botchway
Student Ghana Christian University College
Founder: World Anointed Christian Church
Nationality: Ghanaian

Mr. Keith Abraham Harry
Clearing and Forwarding: (AFGO)
Nationality: Ghanaian

Rev. Dr. Amaning Kwarteng
Lecturer: University of Ghana
Nationality: Ghanaian

Dr. Felix Ofori Gybei
Medical Doctor (Bullhead, Arizona)
Nationality: Ghanaian

19:08:57